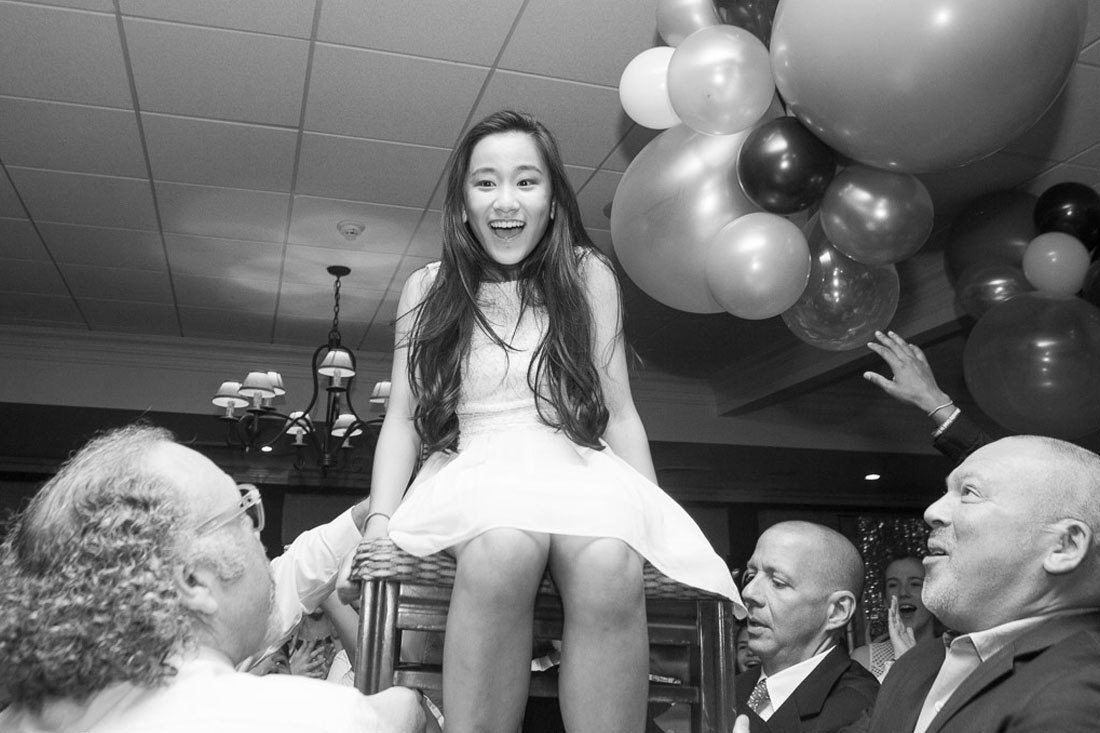 21 Jun

Mitzvah Monday: Ella's Bat Mitzvah

Ella's Bat Mitzvah was a night to remember! From the candle lighting ceremony to dancing the night away, Jen DelCastillo, for 5th Avenue Digital was there to capture all of these memorable moments and more. Ella chose to celebrate her Bat Mitzvah at the Salem Golf Club in New York. Ella and her family had a wonderful ceremony that was filled with joy as she was finally taking her huge step into adult life. The family portraits showed how fun and excited Ella and her family were for her special night.

Ella's older twin siblings were there every step of the way to help her celebrate such a significant moment in her life. Family and friends came to join in on the celebration and enjoyed the abundance of games that Ella's Bat Mitzvah had to offer. Ella's night was filled with dancing and excitement about her entering adulthood. Her fun and vibrant Mitzvah filled with purple balloons and energetic dancing truly made it a night she will never forget. 5th Avenue Digital is happy to have been a part of this significant moment in Ella's life. Congratulations Ella!